Yeastar TA1610 Gateway (16 FXO)
4/8/16/24/32 FXS priključka ili 4/8/16 FXO priključaka

Napredna i fleksibilna pravila usmjeravanja poziva

Pouzdane performanse faks uređaja uz T.38

Kompresija zvuka visoke kvalitete korištenjem standardnih codec-a

Poništavanje jeke uz stope pomaka 8, 16, 32, 64 ili 128 ms

Podrška za različite načine paljenja indikatora poruke na čekanju (Message Waiting Indicator)

Web sučelje za jednostavno postavljanje i upravljanje

Udaljeno upravljanje gatewaya na lokaciji klijenta na siguran način

Interoperabilno sa širokim rasponom tradicionalnih telefonskih sustava i IP opreme
TA Series FXO VoIP Gateway
Yeastar TA1610 Gateway (16 FXO) omogućuje povezivanje tradicionalnih analognih telefonskih uređaja, faks uređaja i telefonskih centrala na IP komunikacijske mreže i VoIP telefonske centrale. Karakteriziraju ga bogate funkcionalnosti i jednostavnost podešavanja, čije su uređaji TA serije idealni za manje i srednje velike organizacije koje žele povezati tradicionalni telefonski sustav s modernim IP komunikacijskim rješenjima. TA gatewayi pomažu pri očuvanju investicije u prethodne telefonske centrale i mogu značajno smanjiti troškove telefonskih poziva uz brojne pogodnosti VoIP komunikacije.
Bogate funkcionalnosti
Robusni set značajki za ispunjavanje različitih potreba i smanjivanje troškova komunikacije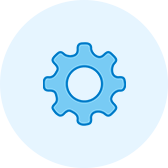 Jednostavno upravljanje
Razumljivo korisničko sučelje i jednostavnost instalacije za uštedu vremena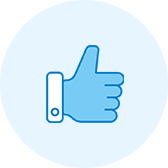 POUZDANOST
Stabilan rad uz naprednu arhitekturu uređaja i upravljačkog softvera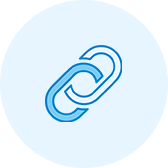 Izvrsna interoperabilnost
Kompatibilnost s raznim ISDN telefonskim centralama, IP telefonskim centralama (Yeastar, Elastix, Lync Server…)
Models
TA410
TA810
TA1610
RJ11 FXO Ports
4
8
16
RJ 21 Ports
一
一
1
LAN
1 10/100Mbps
WAN
一
1 10/100Mbps
Protocol
SIP (RFC3261), IAX2
Transport
UDP, TCP, TLS, SRTP
Codec
G.711 (alaw/ulaw), G.722, G.723, G.726, G.729A, GSM, ADPCM
Voice Capability
ITU-T G.168 LEC Echo Cancellation, Dynamic Jitter Buffer, VAD, CNG, PLC
DTMF Mode
RFC2833, SIP Info, In-band
Fax
T.30
QoS
DiffServ, ToS, 802.1 P/Q VLAN tagging
Network
DHCP, DDNS, OpenVPN, PPPoE, Static Route, VLAN
Network Protocol
FTP, TFTP, HTTP, HTTPS, SSH
Management Protocol
RADIUS
–
Remote Management
N/A
Yes
Signaling
FXS Loop Start, FXS Kewl Start
Caller ID
BELL202, ETSI (V23), NTT (V23-Japan), and DTMF-based CID
Disconnect Methods
Busy Tone, Polarity Reversal
FXO Connectivity
Programmable AC Impedance, Hangup Detection, Answer Detection, Caller ID Detection
Power
12V, 1A
AC 100-240V (12V 5A)
Dimensions (L × W × H) (mm)
200 × 137 × 25
440 × 250 × 44
Operation Range
0°C to 40°C, 32°F to 104°F;
Storage Range
-20°C to 65°C, -4°F to 149°F
Humidity
10-90% non-condensing
Mounting
Desktop, Wall-mount
Desktop, Rack-mount
Compatibility
Interoperable with Asterisk, Lync Server, FreePBX and certified with Elastix.